Journalism can be ugly, but Newspapers SHOULDN'T be.
CREATIVE DIRECTORSHIP OF 'OXII', THE CULTURE PULL-OUT PAGES OF THE OXFORD STUDENT NEWSPAPER.
The Oxford Student is the University of Oxford's most widely read student publication, established in 1991 by the Oxford University Student Union. The paper is published every Friday during term time, available to buy on newsstands around the city of Oxford, and subscribed to by the Junior and Middle Common Rooms of every constituent colleges of the University.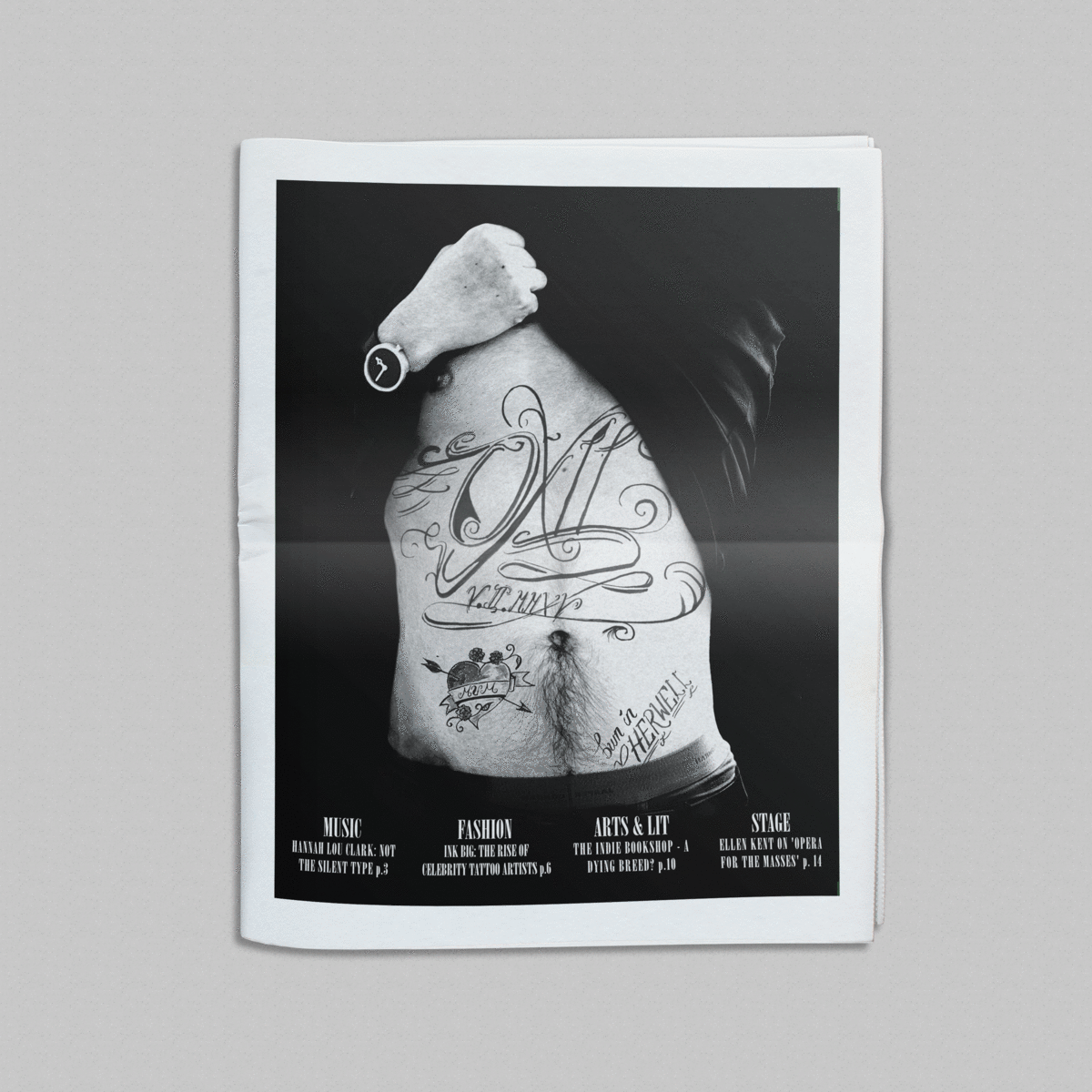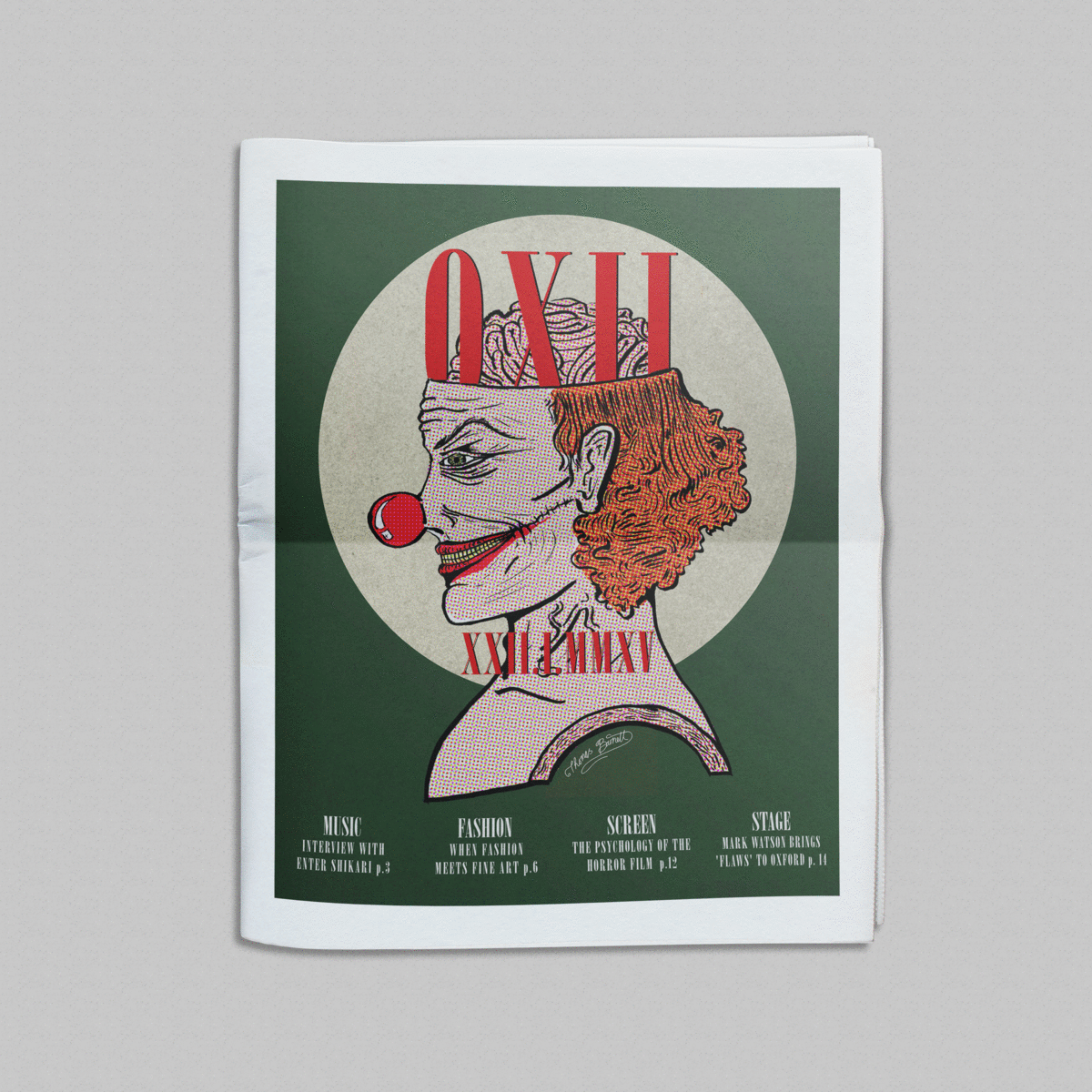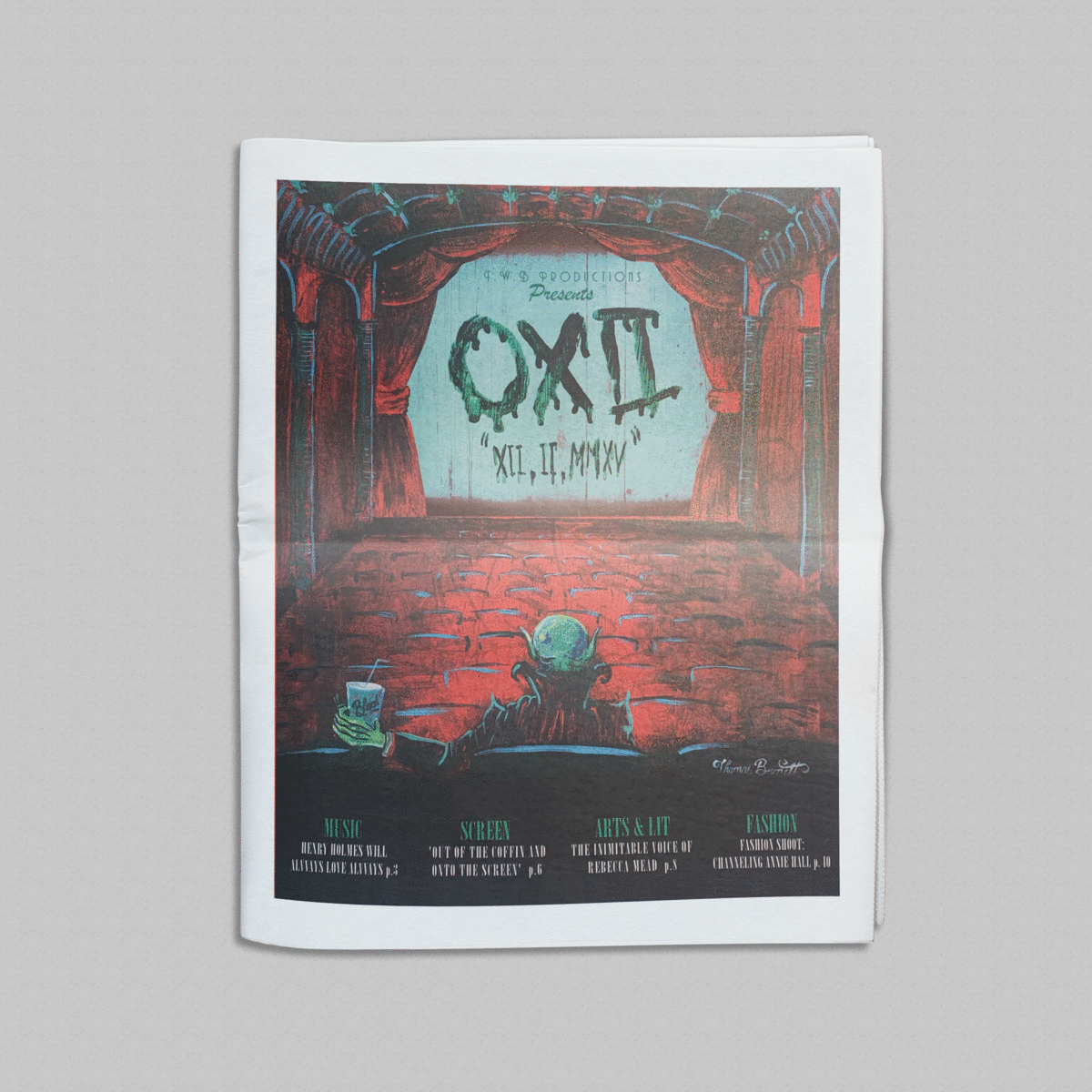 Forever locked in fierce competition with arch-rival publication 
The Cherwell,
 The Oxford Student needed to boost its profile and gain some much needed edge. Too closely associated with the Student Union that funds the newspaper and the hacky student-political types that frequented it, The Oxford Student needed to branch out from stuffy student politics and arcane ritual into the rich cultural life of Oxford.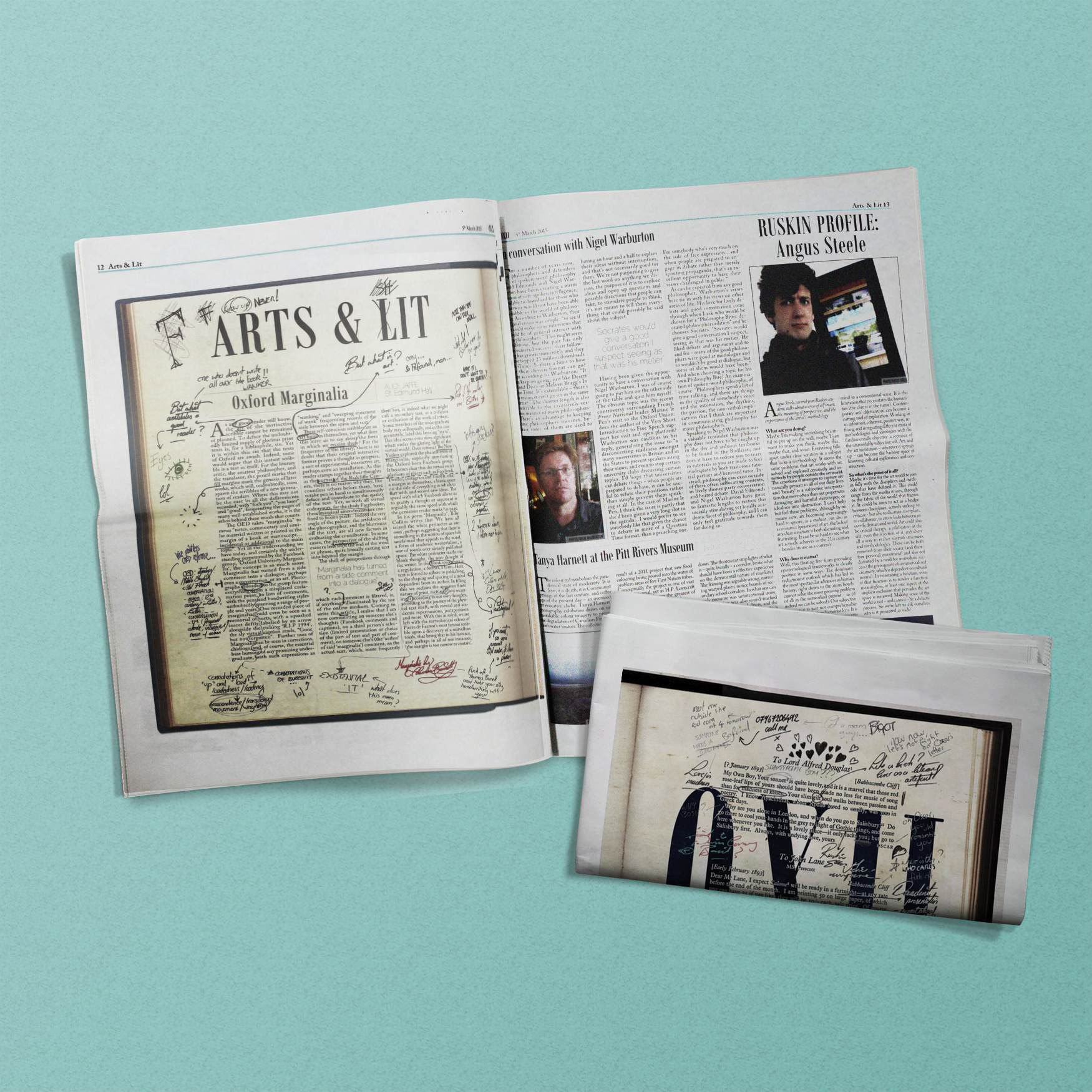 As Creative Director of the newspaper, I redesigned the paper with new layouts, typography and graphics. I directed a team of fourteen creatives to suffuse the newspaper with design content and illustration. OXII is the sixteen page culture pullout at the centre of the paper, for which I created the full page front and back cover designs each week.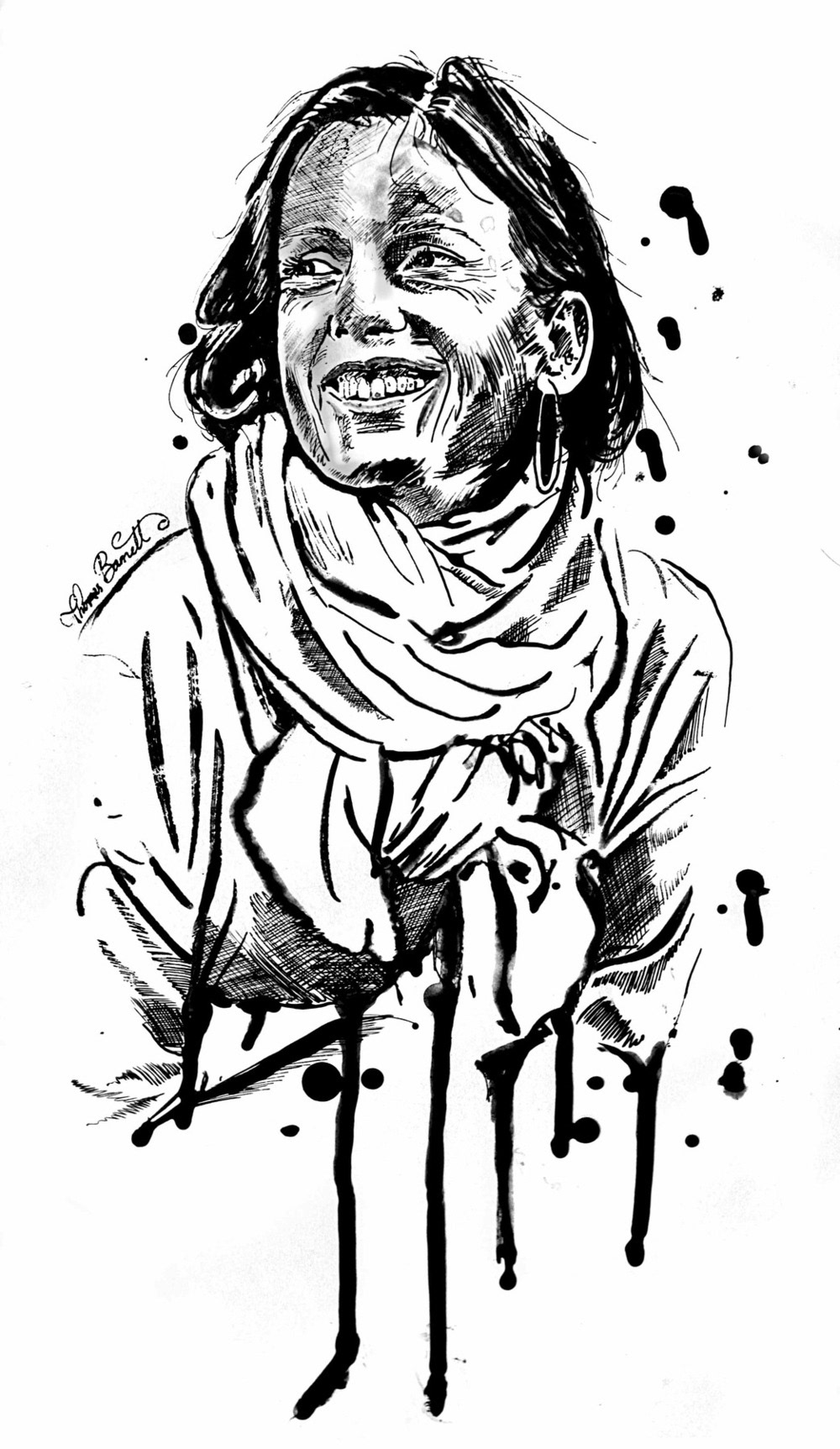 "Any discussion of this term's issues has to lead to Creative Director Thomas Barnett's incredible work on our culture pullout, OXII. It's been a genuine pleasure to feature his art. We're eternally grateful that when it came down to writing his essays or drawing beautiful covers for The Oxford Student, he chose us time and time again. His marginalia piece this week has to be seen to be believed..."

alys key & sachin croker
Editors-in-Chief, The Oxford Student